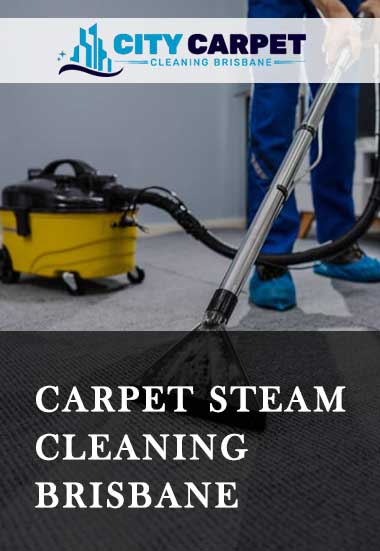 Carpet Cleaning Brisbane: The Ultimate Solution for Clean and Healthy Carpets
Is your carpet looking dull and stained? Don't worry; City Carpet Cleaning Brisbane is here to restore the beauty and hygiene of your carpets. We are the best carpet cleaners in Brisbane, offering top-notch services that go beyond just superficial cleaning. Neglecting carpet cleaning can have several health impacts, from triggering allergies to harboring harmful bacteria. That's why it's crucial to hire professionals for the job.
Why Professional Carpet Cleaning is More Beneficial
At City Carpet Cleaning Brisbane, we understand that your carpets deserve the best care. Our team of skilled professionals utilizes state-of-the-art equipment and effective techniques to deep clean your carpets. Professional carpet cleaning not only removes dirt and stains but also extends the life of your carpets, saving you money in the long run.
Complete Carpet Cleaning Services With Top-notch Quality
We leave no stone unturned in ensuring your carpets receive the best treatment. Our complete carpet cleaning services include:
01

Carpet Steam Cleaning Brisbane
Our comprehensive steam cleaning process, also known as the "hot-water extraction method," utilizes the power of hot water and steam to deliver a deep and thorough carpet cleaning. This method is highly effective in removing dust particles, contaminants, and dirt that reside deep within your carpets.
02

Carpet Scotchgard Protection
Revitalize your furniture with our professional Upholstery Cleaning service. Our expert team will remove dirt, stains, and allergens, bringing back the original beauty and freshness of your upholstery. Enjoy a cleaner and healthier living space with our efficient and safe cleaning techniques.
03

Carpet Stain Removal
Stains such as coffee stains, ink stains, and oil stains are common on carpets. To remove strong stains, we offer a special carpet stain removal treatment. Using our cleaning action, we remove stains from the deeply settled fibres.
04

Carpet Mould Removal
Carpet moulds can be harmful. This is because they cause infection. Therefore, with our carpet cleaning services, we will make sure your carpets are mould-free. This is required for your good health.
05

Carpet Odour & Deodorisation
Our home carpet cleaners will perform the deodorization of your carpets and make sure your carpets are not stinking. Hence, with our odour removal services, you can get that new feel of the carpet back.
06

Carpet Sanitization Service
After performing all the services, our carpet cleaning Brisbane experts will make sure they sanitize your carpets. Therefore, this is to make sure that the carpets are free from germs and other disease-causing microbes.
What Makes Our Carpet Steam Cleaning Brisbane Services Superior To Others?
Eco-friendly cleaning solutions
When it comes to maintaining a clean and healthy home, we believe in using cleaning products that are safe for your carpets, family members, and pets. Our carefully selected eco-friendly cleaning products are free from harsh chemicals and toxins, ensuring a healthier indoor environment for everyone.
Unmatched Expertise
To achieve superior results, our team utilizes state-of-the-art equipment. We believe that using the right tools is essential for delivering a thorough and efficient cleaning service. By combining the expertise of our professionals with cutting-edge equipment, we are able to achieve remarkable outcomes that leave your carpets looking fresh, revitalized, and immaculate.
Quick Drying Time
Our efficient equipment and techniques enable us to remove excess moisture from your carpets, significantly reducing the drying time. This means you can quickly get back to enjoying your clean and refreshed carpets without the inconvenience of long waiting periods.
Customized Solutions
Whether you have high-traffic areas that require extra attention, delicate fabrics that require gentle handling, or stubborn stains that seem impossible to remove, our experienced team has the expertise and knowledge to address these challenges effectively. We are committed to delivering personalized steam cleaning solutions that meet your specific carpet cleaning needs.
Advanced equipment & process
We believe in going above and beyond mere surface cleaning. Our comprehensive steam cleaning process involves multiple stages, starting with a meticulous inspection of your carpets. We then pre-treat any stains or spots before applying our powerful steam cleaning method. This ensures deep penetration, effectively removing dirt, allergens, bacteria, and even the toughest stains, leaving your carpets fresh, clean, and revitalized.
In Doubt Whom To Call us For Brisbane Carpet Cleaning: Contact With City Carpet Cleaning
Contact City Carpet Cleaning today for spotless and refreshed home or office carpets. Experience exceptional results and professional expertise with our trusted team. "Schedule Now" for a cleaner tomorrow!
Our Process: How We Clean Your Carpets?
Our Brisbane carpet cleaning team uses the following steps to give you the best experience and results.
Inspection
Our trained technician will assess the condition of your carpets, identifying any areas that require special attention. We take note of stains, heavily soiled sections, and any specific concerns you may have.
Pre-Treatment
We apply a specially formulated pre-treatment solution to loosen dirt, grime, and stains embedded deep within the carpet fibres. This solution is carefully chosen to suit the specific type of carpet and the nature of the stains.
Spot Treatment
Stubborn stains or spots are treated individually using targeted stain removers. Our technicians have a range of effective solutions to tackle different types of stains, ensuring maximum stain removal without damaging the carpet.
Agitation
To further loosen soil and enhance the effectiveness of the cleaning process, we gently agitate the carpet fibres using professional-grade equipment. This step helps dislodge dirt and debris, making them easier to extract.
Hot Water Extraction
We utilize a powerful hot water extraction method, also known as steam cleaning, to thoroughly clean your carpets. Our state-of-the-art equipment injects hot water mixed with a cleaning solution into the carpet, simultaneously extracting the loosened dirt and cleaning solution.
Drying
After the hot water extraction, we use high-powered vacuums to remove most of the moisture from the carpets. However, the drying time may vary depending on factors such as carpet thickness, humidity, and airflow. We recommend proper ventilation or the use of fans to expedite the drying process.
Post-Cleaning Inspection
Once the carpet is dry, our technician will inspect the cleaned areas to ensure the desired results have been achieved. We address any remaining concerns and perform additional spot cleaning if necessary.
Carpet Protection (Optional)
To extend the longevity of your freshly cleaned carpets, we offer an optional carpet protection treatment. This application forms a protective barrier on the carpet fibres, helping to resist future stains and spills.
Our professional carpet cleaning process is designed to remove dirt, allergens, and contaminants from your carpets effectively. With our attention to detail and commitment to quality, you can trust us to deliver exceptional carpet cleaning results that leave your carpets looking and feeling revitalized.
Best Carpet Cleaning Chemicals Our Team Relies On
We understand the importance of using cleaning products that are not only effective but also safe for your carpets, as well as the health and well-being of your family and pets. That's why we choose cleaning products that are proven to be both efficient in removing stains and gentle on your carpets.
Rest assured, when you choose City Carpet Cleaning, you can trust that our team will only use the best and safest cleaning products available on the market. We are committed to delivering deep and thorough cleaning results while maintaining the longevity and beauty of your carpets and floors.
Importance Of Professional Carpet Cleaning For A Healthy Home
A dirty and stained carpet is home to germs, pathogens, bugs, allergens and dust mites. For a healthy home, your carpets must be free of them. Homely cleaning ideas and actions are not powerful to remove these disease-causing agents. Thus taking help from professionals is the best option. The various other benefits of professional carpet cleaning for a healthy home are:
Improves air quality: Carpets can trap dust, dirt, and other pollutants, which can contribute to poor indoor air quality. Professional carpet cleaning removes these pollutants, which can help to improve your respiratory health.
Reduces allergens: Carpets can also harbour dust mites, which are tiny insects that can trigger allergies and asthma. Professional carpet cleaning can help to reduce the number of dust mites in your home, which can improve your allergy symptoms.
Extends the life of your carpet: Over time, dirt, dust, and other debris can build up in your carpets, which can make them look and feel worn out. Professional carpet cleaning can remove this buildup and restore your carpets to their original appearance.
Gives your home a fresh, clean smell: After a professional carpet cleaning, your home will smell fresh and clean. This can help to improve your mood and make you feel more relaxed.
Testimonials


" This a perfect option that you need to try for carpet cleaning, just get in touch with this company and see. Your team is good because it could do steam cleaning and also deep cleaning. Try and understand what needs to be done. I know how this will provide you with positive results".
T. Taylor, Boondall


" I am Joma and I have the options for cleaning the carpets. But I wanted to settle down for the best one and hence there will be nothing as good as your team. I like the way your team came and provided the best results. This is one of the best options that you can ever choose".
Joma, Brighton


" My name is Pommy and I have an allergy to dust. I thought that there was no dust on the carpet. But there was so much of it. All you need to do is check out for the best options and this will help. I contacted your company and hence I got good results".
Pommy, Sandgate
Address
122 Albert St, Brisbane City QLD 4000
Frequently Asked Questions
This will help in the deep cleaning of carpets as professionals know the best about it.
Experts say that it is ideal to get them cleaned once every 6 months.
Yes, our experts will perform a guarantee-free quote after performing the inspection.